Stichting WATER drager van Leven
Seminar 2017 over Water en Klimaat/ Details Dr Jan Pokorny (ENKI)
"My background is plant physiology (measurements of photosynthesis and transpiration), role of water plants in water quality and step by step in collaboration with colleagues from abroad we came to basic role of plants and forest in water cycle and climate. Attached you find my brief cv and some papers.
I assume that Judy Schwarz described very well the issue we are interested in: http://www.scientificamerican.com/article.cfm?id=clearing-forests-may-transform-local-and-global-climate
In last year we accomplished two papers (one review, result of PhD thesis, which I send you later on) which are now in press. 5 years ago we published (Ariel Saleh editor) special issue of the Journal on water devoted to "Water and Climate" – content etc. attached. Now we collect positive examples of landscape restoration based on retention of water and support of permanent vegetation (see poster)".
Het boek "New Water Paradigm" kan worden gedownload via http://www.waterparadigm.org/download/Water_for_the_Recovery_of_the_Climate_A_New_Water_Paradigm.pdf
Contact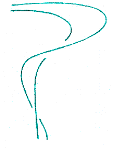 Stichting WATER drager van Leven - email last updated 14-12-2016